FootGolf
Grand Cypress Golf at Evermore is proud to offer FootGolf, a precision sport that combines soccer with golf, and is guaranteed fun for all ages.
A proud supporter of Team USA &
Partner of the American FootGolf Federation.
What Do You Need to Play?
Your foot. That's it. We'll even provide the soccer ball if you need one. If you really want to suit up properly for the occasion, serious FootGolfers wear a collared shirt, golf shorts and knee-high argyle socks.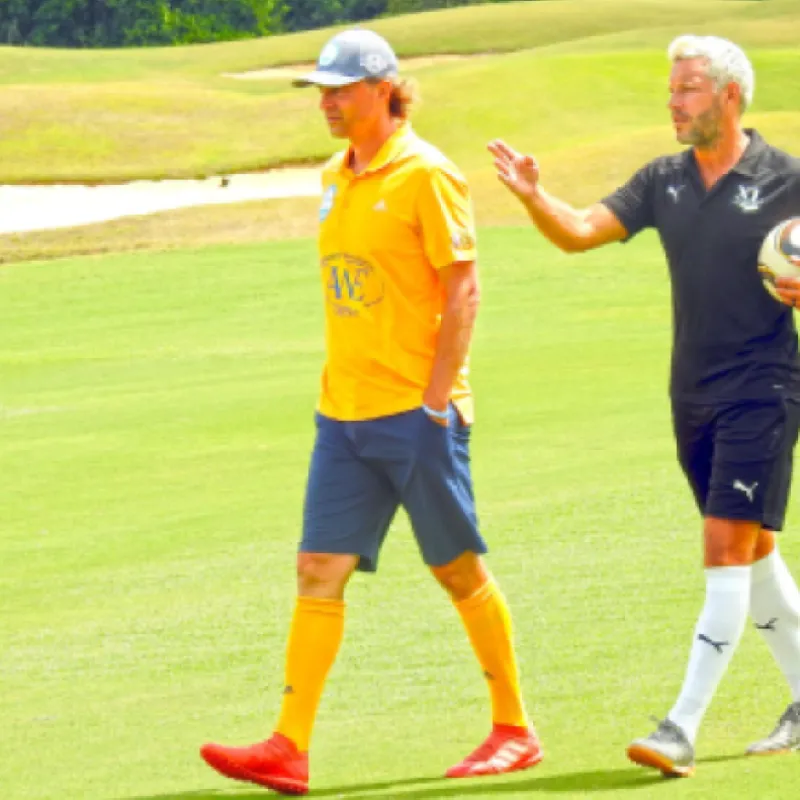 Golfers and non-golfers. Soccer players and non-soccer players. Adults and kids. FootGolf can be as fun or competitive as you want. FootGolf is ideal for group events like teambuilding and wedding getaways because not everyone plays golf. Plus, FootGolf is not as expensive. And you can finish 9 holes in about an hour.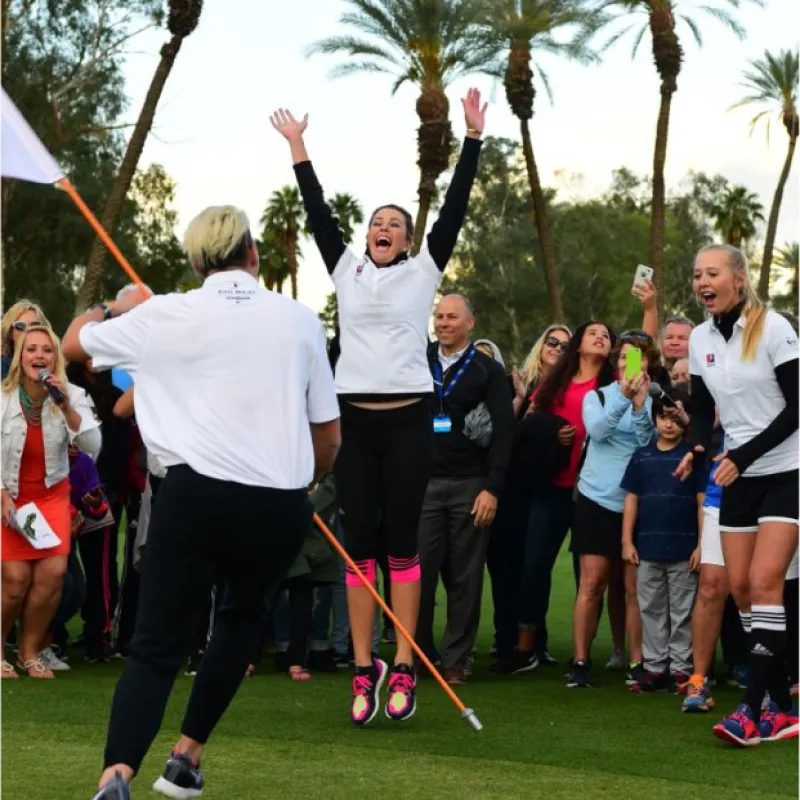 But a Soccer Ball Won't Fit Into The Golf Cup!
True enough. You get bonus points for paying close attention. We've made the FootGolf cup 21 inches in diameter. Problem solved.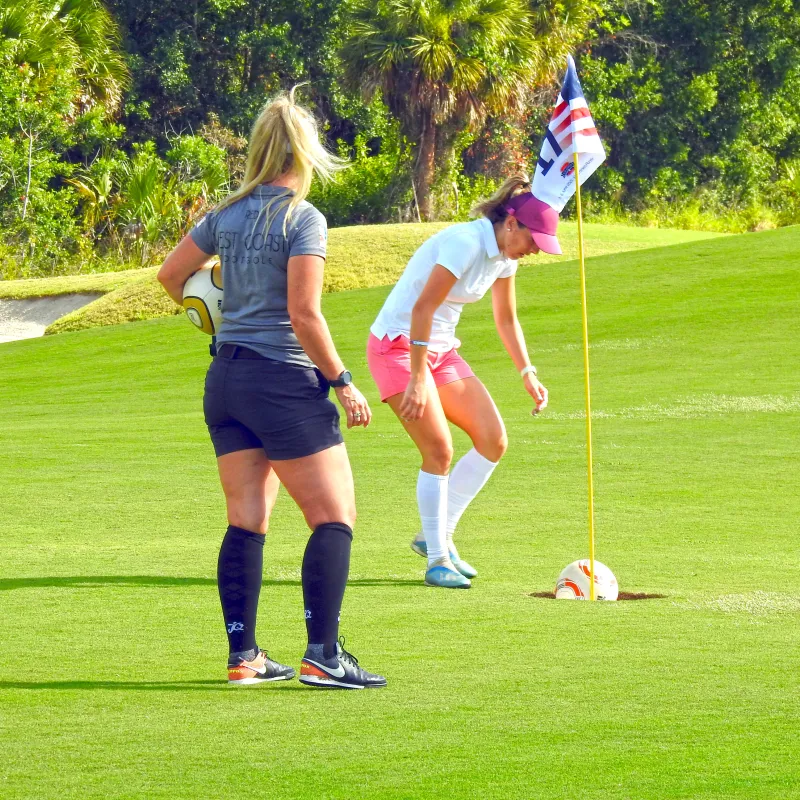 Can Golfers & FootGolfers Coexist?
We think so. FootGolf won't ever interrupt the golfing experience at Evermore. We set aside special hours on the Florida Course for FootGolf. During those hours, your group is even free to play both! So, for example, you can play golf if you'd like while your children play FootGolf.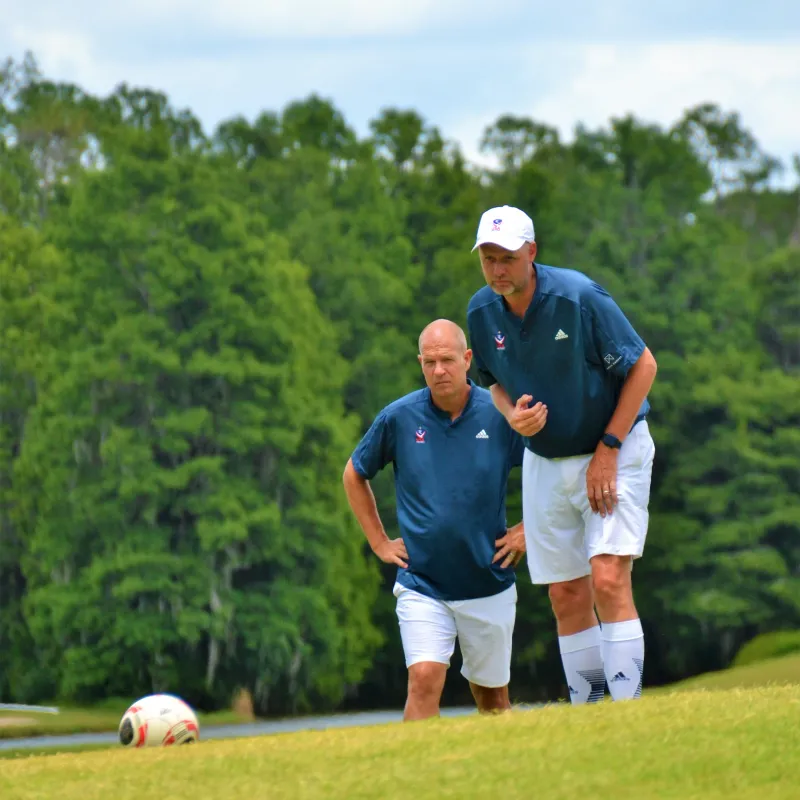 The FootGolf course is currently under going renovations and will be opening in late 2023. Reach out to the Grand Cypress Golf at Evermore pro shop for FootGolf questions.
Reserve A Tee Time