It's never been this easy to make yourself at home.
Evermore Orlando Resort is thoughtfully designed for the needs of families, friends and business groups. We've pored over every detail to create an unparalleled experience that turns the challenges of large groups into small potatoes. With accommodations that range from 2 to 11 bedrooms, it's easy to find your happy space for a special time together.
Resort Stays. Ever Changed.
Our intuitively designed homes are purpose built to meet the needs of a large group traveling together.
See our vacation houses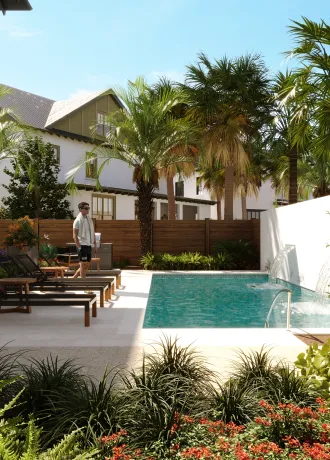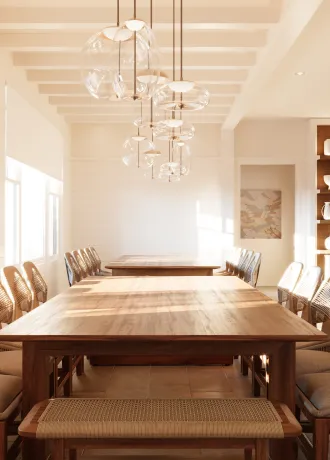 Known and loved for decades, our classic villas offer oversized accommodations with a full kitchen, living and dining areas overlooking Evermore Bay or our picturesque Florida Course.
See our vacation villas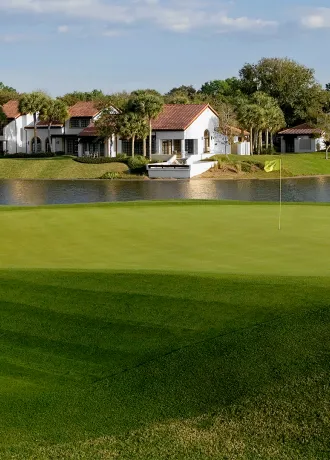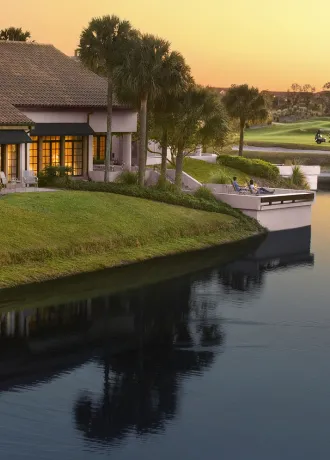 4 bedrooms, 4 bathrooms, and 4 steps away from the shore of Evermore Bay. (Ok, it might not be exactly 4 steps, but we promise you can't get closer)
See our vacation flats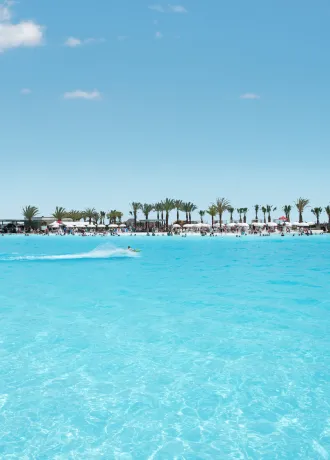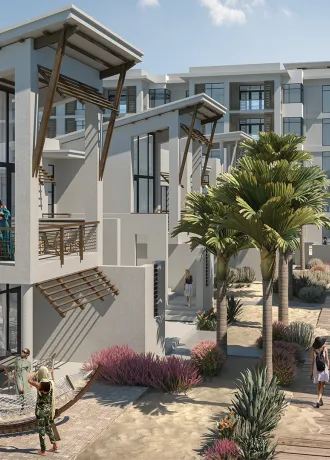 This contemporary luxury resort features 433 rooms with ample family suites and stunning amenities. The interior design shares a thoughtful influence from water including floor-to-ceiling windows with picturesque balcony views of Evermore Bay.
Book Conrad Orlando