Evermore Pools
Take advantage of Central Florida's year-round sunshine at one of our pristine pools. Whether you're looking to lay out or dive in we've got a pool for you.
Enjoy this family-friendly pool on the South Beach of Evermore Bay, featuring a family waterslide on one end and zero-entry access on the other. Located in the same area on Evermore Bay, you'll find our three jump platforms of varying heights, and a rope swing that provides an exhilarating splash down.
When you'd like a little poolside peace and quiet, we invite you to experience the adults-only Villas Pool. Featuring a spa hot tub with a calming waterfall, this pool is located amongst the Villas and offers a sense of tranquility from the activities at Evermore.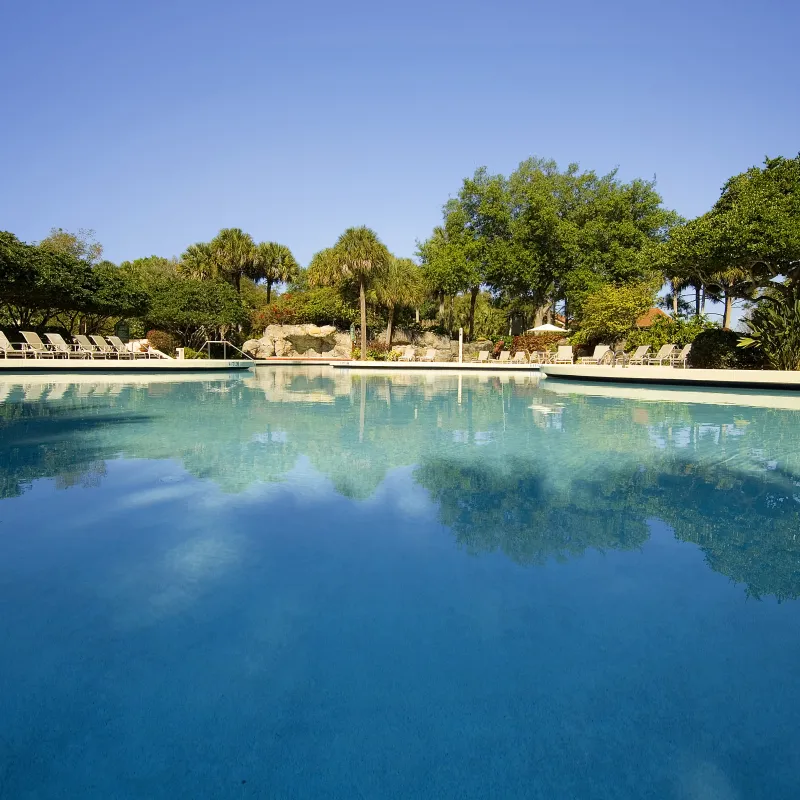 At Evermore, every house comes with its own private, heated pool – perfect for a group wanting to continue the pool party within the comfort of their own home.
Explore Houses