Grand Cypress Golf Packages
Whether you're playing golf during your Orlando vacation, taking clients on an unforgettable trip, or squeezing in a weekend buddy getaway, Grand Cypress Golf will make it a trip to remember.
Unforgettable Golfing
We're here to help you put together the best Orlando golf experience. Reach out to the Grand Cypress Golf sales team for planning assistance. Call (407) 239-1904.
 
Planning your golf group getaway
Let our team of PGA professionals assist you with creating an unforgettable experience both on and off the course. For groups of 12 or more please contact Darin Hoff, PGA, Director of Golf & Sports Sales at (407) 239-1937 or DHoff@evermoreresort.com.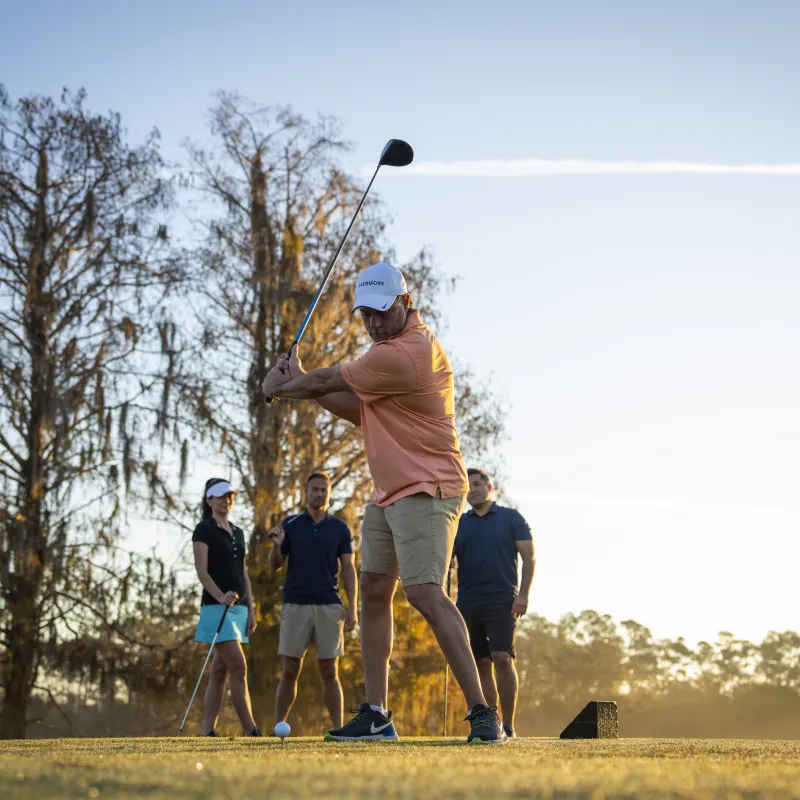 Let Grand Cypress Golf host your day golf event
Whether it's a corporate event, a charitable organization, or a group of friends, Grand Cypress Golf is the perfect setting to host your event. With 2 championship courses and a highly-skilled banquet team, let our professionals create the perfect environment for your successful event for groups of 16 or more, or for additional information, please contact Jeremy Craft, PGA Director of Golf Operations at (407) 239-1937 or JCraft@evermoreresort.com.