Spacious Boardwalk Flats just steps from Evermore Bay
At Evermore Orlando Resort, our 4-bedroom, 4-bathroom Boardwalk Flats feature a perfect mix of modern tropical design and timeless comforts. Up to 11 people can make themselves at home and relax in style. Enjoy a large, open floor plan with a large kitchen and private deck. Plus, every flat is just steps from the beaches of Evermore Bay.
Vacay all day 
Evermore offers easy access to Walt Disney World® (right next door) and everything Orlando has to offer. But you might just decide you'll have as much fun stepping out from your Boardwalk Flat to explore Evermore and its never-ending list of activities for every age group. And there's a third option: simply relaxing by the bay. Sometimes, the best thing to do is to do nothing.
Step out of your flat, and right onto the boardwalk.
Crystal clear views of Evermore Bay's crystal clear waters. 
Amenities
Easy access to Evermore Bay
Premium furnishings
An en-suite private bathroom for each bedroom
Private parking near your accommodation
Flats include a laundry room with a full-size washer and dryer.
Transportation & Privacy
In-resort shuttle service stops
24-hour gated security
24-hour on call maintenance staff
Private trash receptacles emptied daily
Daily housekeeping may be added for a fee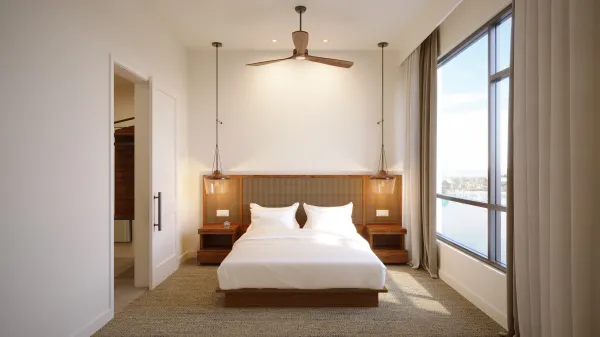 4 Bedroom/4 Bathroom Layout
Three bedrooms have a single king bed. The fourth bedroom includes three twin beds and a queen. Premium linens are provided.
The kitchen is stocked with everything you need to prep meals. And our oversized dining room allows the entire group to share a meal together.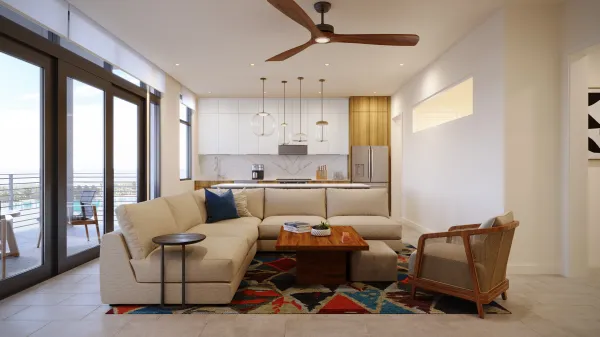 Designed For Comfort & Ease
There's plenty of room to spread out. Plus, our flats include a laundry room with a full-size washer and dryer.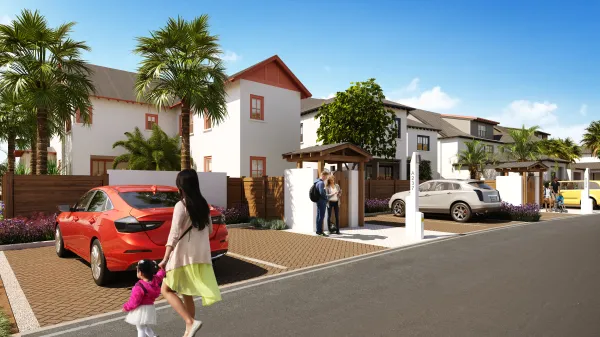 Evermore operates a 24-hour manned security presence at its main gate.