Vacation Together In Our Resort Houses
Our vacation rental houses, ranging from 5-11 bedrooms, offer space and comfort for multiple families, or one family with multiple generations. Every home has a private heated pool. Yes, for your next getaway, you can go big AND go home–to one of ours.
Dream Big.
Vacation Bigger.
Our newly-designed resort homes put the "more" in Evermore—more rooms, more space to relax,
and more details designed to delight every guest.
ALL HOUSES COME WITH
- Private heated pool - Full-sized washer & dryer - Outdoor summer kitchen with gas grill
- Oversized common gathering spaces - In-room safes
Your own private, heated pool
Every house at Evermore comes with its own private salt water pool. And fear not, snowbirds. If you visit us in the winter (you know, when Orlando only gets highs in the 70s and low 80s), our private pools are heated at no additional cost.
Comfortably fit up to 32 guests in our houses
Our houses are purposely built for large families traveling together and offer plenty of room to spread out. No one balances a plate on their lap here - our oversized dining areas offer the opportunity for every guest in your group to eat together at a communal table.
Amenities
Premium bath amenities by Beekman Brothers
Premium furnishings
An en-suite private bathroom for each bedroom
Private assigned parking near your accommodation
Fire suppression sprinkler system in every home
Every house has a full sized washer/dryer
Transportation & Privacy
In-resort shuttle service stops
24-hour gated security
24-hour on call maintenance staff
Private trash receptacles emptied daily
Daily housekeeping may be added for a fee
Evermore operates a 24 hour manned security presence at its main gate ensuring complete security during your stay.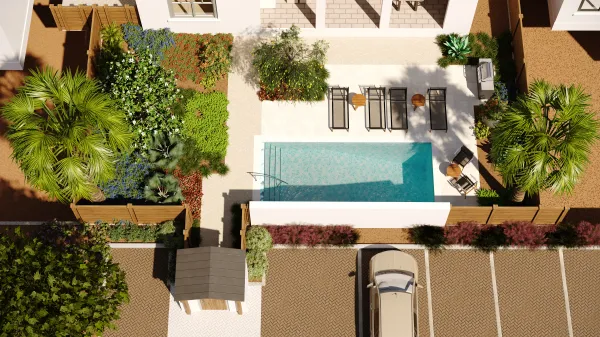 Evermore is designed to seamlessly deliver safety, security and privacy without inconvenience for our guests. Guests have private, secure parking, as well as locking back gate entry to each house rental. All homes are equipped with sprinklers, smoke & CO2 monitors. Houses and villas have in-room safes in each adult bedroom.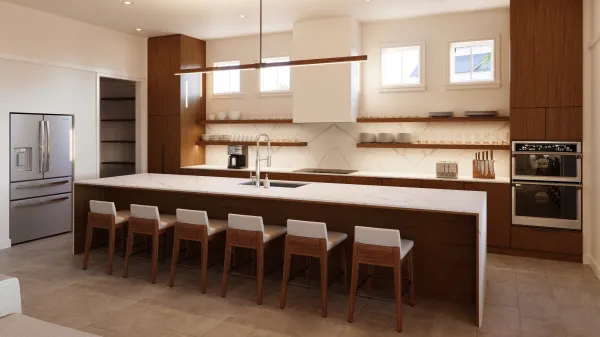 You are set up for success. We've stocked the kitchen with high-end appliances and gadgets your group needs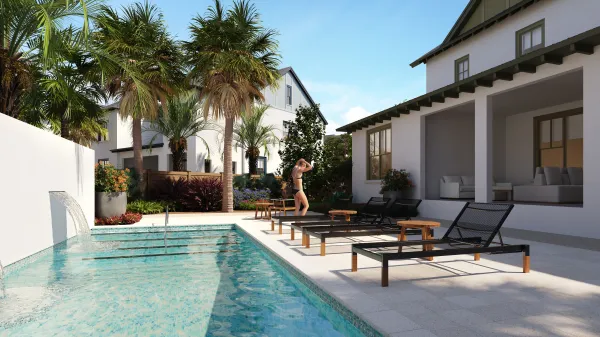 With a pool and grill in the backyard, and video games and board games available inside, your house truly offers home entertainment.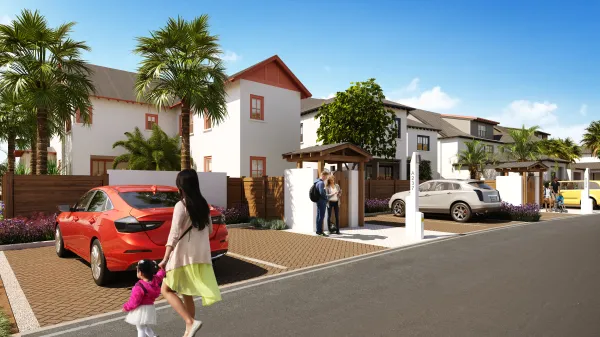 House guests have private parking. Convenience always matters at Evermore.