What is a Crystal Lagoons® amenity?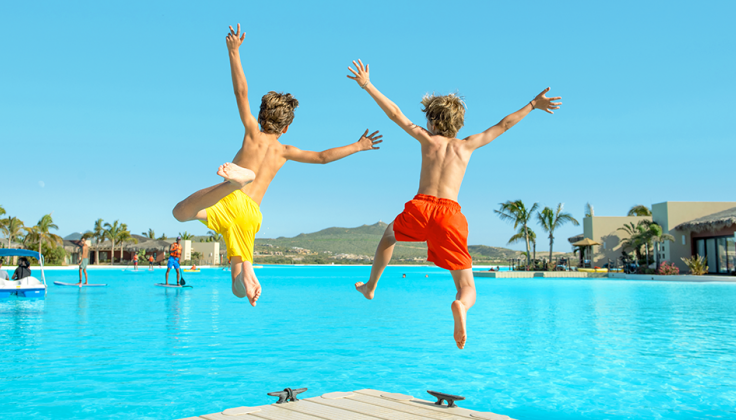 Developed by forward-thinker Fernando Fischmann, Crystal Lagoons® is the first and only company able to provide an eco-friendly system that uses only 1% of the chemicals and 2% of the energy required by traditional swimming pool filtration systems. The concept and technology are also being used to address global problems such as energy, pollution and water scarcity, through diverse industrial applications such as sustainable cooling systems and HVAC applications.
Evermore Bay will be eight feet deep in the center with multiple zero-entry swim and activity zones. We are also pleased to introduce the first of its kind 'blue hole' rope swing and cliff jumping area, waterslide zone and a recreation hub near the water's edge that will offer kayaks, stand-up paddleboards and more.